There are a lot of dramatic films in the world and most of them are truly heartbreaking. However, these dramatic films are meant to be very sad anyway so that is already expected. Then again, it turns out that animated films can actually make an adult tear up. It is known that animated films are family-friendly and are usually meant for kids.
This is why you would not expect adults to actually start sobbing when a particular scene in a movie gets sad. There are people who do not even cry in dramatic films and end up finding themselves shedding a tear or two. That is why we will break down some of the saddest movie moments in animated films over the years.
Animated Films: Ellie And Carl's Love Story In Up
When Up was released by Pixar in 2009, no one expected it to be so heartbreaking in the first 10 minutes of the film. That is because its opening scene was all about how Carl and Ellie Fredrickson met and fell in love. Their ups and downs were even showcased so incredibly that when Ellie died, it was truly heartbreaking. Their love story that was not even the main plot of the film surely got people sobbing. Some people even think that it was so pure that it is one of the greatest love stories in the animated film industry.
Animated Films: Jessie's Abandonment In Toy Story 2
Looks like Pixar sure knows how to make adults get really sad in some of their movie scenes. Another good one was the montage of the toy Jessie in Toy Story 2 which was released in 1999. The montage basically shows how she was once loved by her owner Emily, but eventually got rid of. The song used in the film entitled "When She Loved Me" performed by Sarah McLachlan. The franchise managed to make almost every single one of their Toy Story films have such a tear-jerking moment.
Mufasa's Death in The Lion King
Known to be one of the most popular animated films by Disney, The Lion King sure knows how to make you cry. It brings a legendary story of how young Simba had to be brave and courageous to bring balance into the wild. However, it was first tested when his father, Mufasa, died when he was still a cub. This is considered to be one of the saddest movie moments in animated film history. It surely did break every viewer's heart, even more, when Simba was trying to wake up his father.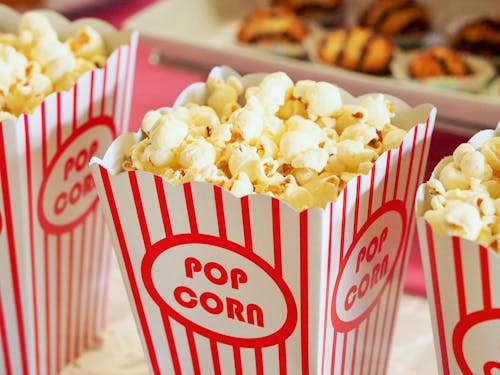 Andy Leaves His Toys Behind In Toy Story 3
Last but not least is from another Toy Story movie, but this time it was not from a flashback montage scene. Instead, it is when Andy finally decided to give up his toys and give them to a little girl.
This surely is such a heartbreaking moment especially for those who grew up watching the Toy Story franchise. Seeing how Andy grows up playing with all of his toys and now having to give it all up is nostalgic.